Self Confidence
by Dana Terrell, LCSW, EAC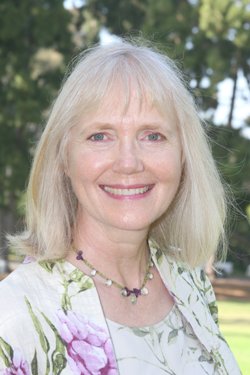 As Certified EMDR Therapists help people overcome bad experiences that have knowingly or unknowingly contributed to their problems, we hear statements like this on a daily basis.  Seeing self confidence grow in our clients makes our work so gratifying.
I've worked with a woman I'll call Jean, who had a driving phobia that lead to Panic Disorder. She had no history of a traumatic driving experience.  However, she had a terrible fright once just before she got in the car to drive in heavy traffic for one hour.  The adrenalin coursing through her body got tied in her memory networks to all the compenents of the driving experience, and the result?  Driving Phobia.  So we worked on the originator of the fear, plus processed her key memories of phobia (which had become traumatic memories).  Additionally, we worked on the habits that had developed any time she faced driving somewhere.  By the time she got in the car, she was worked up into a state of fear.  So we used EMDR Therapy to desensitize that and replace those habits with new, calmness-instilling habits.
Her new beliefs about herself reflected self confidence:  "I can handle it, and I can be kinder to myself."
Pakistani researchers became interested in measuring the benefits that can be gained through EMDR Therapy, even beyond the basic overcoming of Phobia, PTSD (both well-researched) or other diagnoses of depression or anxiety for which results have been promising in clinical practice, but much more research is needed.
Self Confidence is a positive "side effect" of EMDR Therapy, even if confidence wasn't your original goal
The researchers are discovering that EMDR Therapy causes "post-traumatic growth" as positive side-effects of the treatment.  They compared 3 groups who were offered 1-8 EMDR sessions, anti-depressant therapy, or supportive counseling.  EMDR was the only one that caused PTG after the treatment method was completed and the initial treatment goal attained.  Positive "side-effects" include:
Factor I:  Relating to Others
Factor II:  New Possibilities
Factor III:  Personal Strength, or Self Confidence
Factor IV:  Spiritual Change
Factor V:  Appreciation of Life
Do you or someone you know want to overcome stress?  Do you or your friend want to have more self confidence? more growth?  Please find a Certified EMDR therapist for the best of what EMDR Therapy has to offer.  This website is a great source of Certified EMDR therapists if you are in most major cities on the West Coast USA. We are expanding all the time and would love to come to your city if you are not on the West Coast.  Please contact us to ask us to launch your local EMDR Directory.
To increase your self confidence, find one of our Certified EMDR therapists.  Just click on the FOR THE PUBLIC page for more info about EMDR Therapy, and a list of our Directories.
Or, go to www.emdria.org to find members of EMDRIA (EMDR International Association). Click on FIND A THERAPIST.  Search for your city and "Certified EMDR Therapist."
Discover self confidence within you and how EMDR Therapy can free up your inner strength (that has always been there).
©2012 Dana Terrell, LCSW, EAC