High Standards in EMDR Therapy by EMDRIA-Certified EMDR Therapists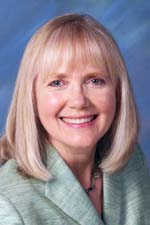 The EMDRIA-Certified EMDR therapists on the ComprehensiveTherapyApproach web site have attended complete EMDRIA-approved Basic trainings (which include 5-6 full days of training on two separate long weekends, plus 10 hours of consultation) and excellent Advanced Trainings in EMDR. EMDRIA is the EMDR International Association. A description from EMDRIA.org:
"The EMDR International Association (EMDRIA) is a professional association where EMDR practitioners and EMDR researchers seek the highest standards for the clinical use of EMDR. EMDR is an accepted psychotherapy by leading mental health organizations throughout the world for the treatment of a variety of symptoms and conditions. This website provides information to the greater EMDR community including clinicians, researchers, and the public that our members serve." Scott Blech,CAE, Executive Director
EMDRIA offers the following activities, resources and accomplishments to promote high standards in EMDR practice:
Annual Conference (4 Days) offering many course choices in a variety of specialties. These conferences are excellent, well-organized and fascinating. This year's Conference is at the Minneapolis Hilton from September 30-October 3, 2010. EMDR therapists interested in attending can register

here.

Certification Process for EMDR therapists
An excellent Quarterly Newsletter keeping us abreast of developments in EMDR throughout the world.
A Research Journal reporting Quarterly about new EMDR research.
EMDRIA is responsible for the fact that nearly every major insurance company covers EMDR therapy.
Therapists and Counselors in San Diego County specializing in EMDR are very proud that this year's President of the EMDRIA Board of Directors: our own Sara Gilman, MFT, AC of Encinitas. She so treasures what EMDR has done for her life, and her client's lives, that she feels it is a privilege to "pass it on" through her volunteer position as President. She is also a therapist listed in this San Diego Trauma Therapy directory. Find her featured in the home page video link by CBS Special Reports.
I am a firm believer in the process of EMDR Certification, thus the San Diego therapists listed on this site are either Certified or have completed 20% of their consultation hours toward Certification. Let me explain what Certification means. After completing the Basic Training, one receives case consultation from an EMDRIA-Approved Consultant or EMDR Institute Facilitator for 20 hours (10 hours may be earned in group consultation). Two more of the 8 requirements include: 1) an attestation that the therapist has provided EMDR treatment for least 25 clients for a total of 50 hours of therapy, and 2) the completion of 12 credits of EMDRIA approved course(s) after completing the Basic Training. To maintain Certification, the therapist must complete a minimum of 12 more credits every two years.
It is important for consumers to know: Some continuing education companies are offering lesser versions of EMDR training. Truly, one of them acknowledges "EMDR is one of the most effective evidence-based tools." However, courses without EMDRIA approval result in the therapists learning only a limited percentage of the necessary requirements to effectively use this therapeutic approach. Some of them are completely unaware that they have received sub-standard training until they try to seek Certification in EMDR. They make the sad discovery that their course will not count toward their Certification goals. It will not earn them entrance into a consultation group for either Basic trainees or therapists seeking Certification.
The developer and first researcher of EMDR, Francine Shapiro, PhD affirmed the importance of consultation (a key requirement for Certification) in this way:
"Fidelity checks are considered a gold standard of research (Foa & Meadows, 1997) in order to ensure that best practices are being used, and a meta-analysis of EMDR studies has demonstrated a significant correlation between fidelity and treatment effect size (Maxfield and Hyer, 2002)."
In lay persons' terms, this simply means that the closer the therapist follows the well-researched EMDR Standard Protocol (including all 8 phases), the better the result of the treatment. Shapiro continues:
"Consultation is necessary to achieve these standards in clinical practice, and this is clearly the reason for its inclusion by EMDR International Association (EMDRIA) and EMDR-Europe as part of the training program." (Journal of EMDR Practice and Research, Vol. 4, No. 2, 2010, p. 102)
Thus it is important for you, as a consumer of EMDR therapy to know what questions to ask of your therapist to assure yourself of the thoroughness of their training and experience:
Have you completed the Basic Training (two 3-day weekends) from the EMDR Institute or an EMDRIA-Approved Trainer? (If so, your course certificate will include this information.)
Are you an EMDRIA=Certified EMDR therapist? (Many insurances require Certification to cover EMDR therapy.)
Are you a member of EMDRIA?
If you not a potential client, but a therapist considering a particular course, ask the instructor if this course has been approved by EMDRIA, so it will count toward Certification.
How many credits of continuing education approved by EMDRIA have you earned in the past two years? (Certified EMDR therapists are required to have a minimum of 12 credits)
Have you attended the EMDR study/networking group or EMDRIA Regional Meeting in the past year?
You deserve a Certified EMDR therapist practicing high standards for the greatest safety and efficiency in achieving your purpose in seeking therapy in San Diego.
We wish you well in reaching your healing goals!
To find Dana's Profile>
©2010 Dana L. Terrell, LCSW, AC