Grateful for the
EMDR Recent Event Protocol
by Dana Terrell, LCSW, EAC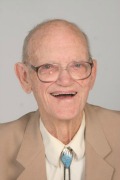 Dad
On Saturday, July 21 I had the privilege to offer EMDR to our dear father when he really needed it.
He had experienced 2 strokes and a heart attack in June that reduced his heart to 50% capacity. He'd been given 6 months to live. Then the saddest news came: his lifelong friend Walt died peacefully. Dad was feeling jealous of Walt. He was getting depressed, wishing he, too, could die. After all, he was 89 years old and had affirmed for some years that he was ready to go.
For several weeks he had been making good progress in a rehab hospital, gaining clear speech and strength for standing and walking. We were proud of his progress and searching for a nursing home that matched his social interests.
Concerned to see depression develop, I said, "Dad, you've had quite a time for a month now: strokes and a heart attack, being in a rehab hospital working hard, and now Walt died. There is an EMDR protocol that helps when lots of hard things happen in a short time. Would you like me to do it for you?
"Sure!" he said.
This protocol involves mentally viewing a "movie" of everything that happened since just before his first problem in June. His job was to identify the worst part of the movie. It was losing Walt, and he mentioned the 2nd worst was when the nurses didn't respond as timely as he had wanted and this made him anxious.
We did the modified EMDR-PRECI protocol on Walt until Dad said, "I'm OK with that now." Then we ran the full "movie" again. He said, "nothing bothers me about it now, not even the nurses."
I asked him, when you look at the whole movie now, what are the positive words that come up about you?"
"I can face my short future with a positive attitude." We "installed" this positive cognition according to the protocol.
His Future Did get Short,
But Still He Kept His Attitude Positive

The physical therapist reported he showed up early for sessions.
Like many elders, Dad had a determination to leave money to his 4 children rather than pay it to a nursing home. Yet he asked us to give a report back on the prices for 3 nursing homes. We did so, and found a great one for him to visit on a Wednesday afternoon.
But that Wednesday morning, we got a call from his doctor: "Your father has 5 days to live." His rehab hospital said he could stay where he was and get hospice care. We shifted our goals.
On Friday, when visited by a minister, Dad told him, "I've had a great ride. Every day has been beautiful."
He asked for a favorite meal of waffles and lingonberries, bacon, maple syrup (don't forget the maple syrup!), coffee and milk. He seriously focused on eating more than he had all week, saying "this is my last day." My brother said he would probably live two more days after eating so much!
Saturday was a peaceful day, little talk, no eating, lots of rest.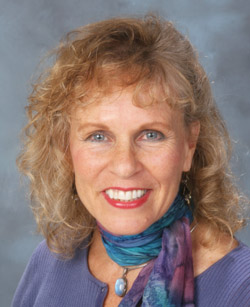 Romel
Sunday, July 29 he was physically challenged for a while. But with a visit from an angelic friend, Romel, with her Reiki treatment and beautiful flower essence sprays, the whole mood changed to a hushed peace. She helped me reduce all distractions, noise, light and talk.
He became calm, started to smile and even wave at people who seemed to be around him. He mentioned the names of our mother and one of his best friends (both of whom passed long ago).
He talked to me several times, words I cherish. He was conscious, happy and peaceful.
He twice said, "I'm ready now." Shortly after my sister arrived for the day to help me keep vigil, he slipped away in profound peace.
Dad absolutely proved his positive cognition: "I can face my short future with a positive attitude."
Thank you to Francine Shapiro, Ignacio Jarero and Lucina Artigas for the EMDR-PRECI recent event protocol, and all the teachers and supporters who helped in their own way to bring EMDR to our sweet father.
Thank you, Romel, for all your angelic touches.
And thank you Angelika, for without your friendship and kind urging that I get EMDR at a key time in my life, the EMDR part of this beautiful story would be absent.

©2012 Dana Terrell, LCSW