EMDR Early Trauma Protocol and Practitioners in the Sacramento Area
by Dana Terrell, LCSW, EAC
NOTE: To share this article through your email service provider or to create a "Print-friendly" copy, please 1) click on the "Plus Sign" in the social media icons in the upper left of the screen and 2) click on your preferred option.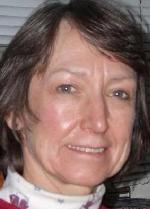 Katie O'Shea, MS, LCPC, LMHC is an EMDR therapist, consultant and trainer who is making a great contribution to overcoming human suffering.
I just attended the valuable workshop she created with Sandra Paulsen, PhD: "When There are No Words" on the EMDR Early Trauma Protocol she developed with Sandra Paulsen. It was recently offered in La Jolla, CA on November 9 and 10.
Katie had the courage and grace to humbly share that the EMDR work she did on her own birth trauma (with her EMDR therapist) made the difference in recovery from her chronic fatigue. She now happily reports she is one of the healthiest people she knows. She's getting Medicare at this point and expects to live to 120. The good news for EMDR therapists and their clients is that she has no plans for retirement!!
I found the protocol and her example very exciting and hopeful. Those who have experienced early trauma or neglect have more chronic health issues than the general population (see Kaiser ACES Study). Thus their need for hope and healing is deep. Udi Oren, president of EMDR Europe, believes that the future of EMDR will focus on health. Many EMDR therapists are witnessing their clients with chronic health issues getting better the more trauma they process. I have gratefully seen this in my own clients and look forward to more progress with the help of the EMDR Early Trauma Protocol.
Katie shared an article from the EMDRIA Newsletter, Vol. 5, Issue 3, September 2000 by Brian Lynn, MD. He finds that processing an earlier period of prenatal time, before the embryo attaches to the placenta, accesses a profound relaxation for many individuals. One of his patients had rheumatoid arthritis and fibromyalgia. As a chronic pain sufferer,
she had tried countless methods of relaxation for years but never succeeded until this method. She said, "This must be relaxation, which I have never experienced before!"
She was learning to finally take care of herself instead of taking care of everyone but herself. Her spontaneous positive statements included: "I think I"m happy!" and "I have been thinking about how I am getting all my needs met."
If you have experienced early trauma, physical or emotional neglect, or suspect that you have, I highly recommend finding a Certified EMDR therapist who has taken the training. In the Sacramento Area this includes the following:
Merrill Powers, LMFT in Auburn
Mary Reigel, LMFT in Sacramento
Diane Simon, LMFT in Davis
If you are an EMDR therapist and have a chance to take the class "When There are No Words – Early Trauma Protocol" I highly recommend it. The next live offering will be in Seattle in December by Sandra Paulsen. Please link here for more info:
https://m360.emdria.org/ViewEvent.aspx?id=58670&instance=0
Katie recorded this presentation, so it may be available by video soon. However you access the EMDR Early Trauma Protocol training, I think you will find it an energizing and fascinating course. Your clients will be as grateful to benefit from your increased helpfulness to them, as mine are appreciative.